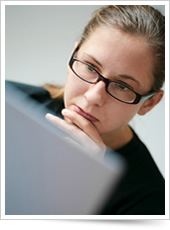 Satisfying a Critical Need
The industry is coming to a crawl if not a complete stop for many companies; and, Xycletime is developing the infrastructure that the industry now demands to address this problem. Xycletime understands what is needed for the significant changes and enhancements for an underlying infrastructure for handling projects of virtually any size with expandability, integrated proprietary
database, simultaneous multiple-plane access, interactivity, visualization and overall ergonomics. What is needed is an infrastructure that allows applications to perform optimally to meet the demands of the largest projects for the foreseeable future.
Common Challengs to today's infrastructure are revcaled in changing from domain to domain and sorting data required for efficient processing. Here's what one of the bast geophysicists in the industry has this to say about the problem:
"I think possibly the biggest challenge to land processing is the change from domain to domain. I think any facility to improve I/O both to main and scratch zones would be worth investigation. A normal land processing flow would include a sort from shot to cross-spread domain or receiver domain and then to offset domain followed by CDP domain. One of my colleagues in BP sees domain changes as the biggest hold up in processing so any way of increasing I/O is worth looking at." Geof Collins, Collins Geofisical Consulting, Ltd., U.K.