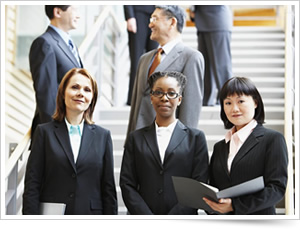 Who We Are
Xycletime is made up of a small group of dedicated scientists focusing on research, development and implementation of the latest technological innovation in data processing with a particular focus on the most vexing problems in geophysics. The team currently is led by founders Chuck Diggins and Loretta Evans, D.Sc., in addition to Keith Chen, Ph.D.. An important
strength of the group is its multi-disciplinary nature: its ability to address simultaneously, the data integrity, geophysical, management aspects of the infrastructure system.
Chuck Diggins
Chuck has over 30 years experience and is recognized as a world leader in geophysics; his previous two companies (Maverick Geophysics and Renegade Geophysics) were acquired by large firms in the gas and oil industry; 80% of geophysicists around the world currently use refraction statics software written by Chuck. Chuck is a long standing member of the Society of Exploration Geophysicists where he moderates global panel discussions and evaluates technical papers. He is a graduate of Penn State and the University of Delaware; he currently lives in Boulder, Colorado and enjoys cycling in his spare time. Chuck is fluent in Spanish and has published a book on Spanish verbs.
Loretta Evans, D.Sc
Loretta is an entrepreneur with over 20 years experience in IT and seismic data processing; she worked in IT and Engineering at Verizon where she was responsible for network survivability and won the highest corporate awards for her leadership efforts in systems implementation and project management before coming to China in 2004 to teach Software Engineering and Data & Computer Communication at Suzhou University. Loretta is an alumna of the University of Pennsylvania and The George Washington University with degrees in engineering. In her spare time, she is the President of the Penn Club of Beijing.